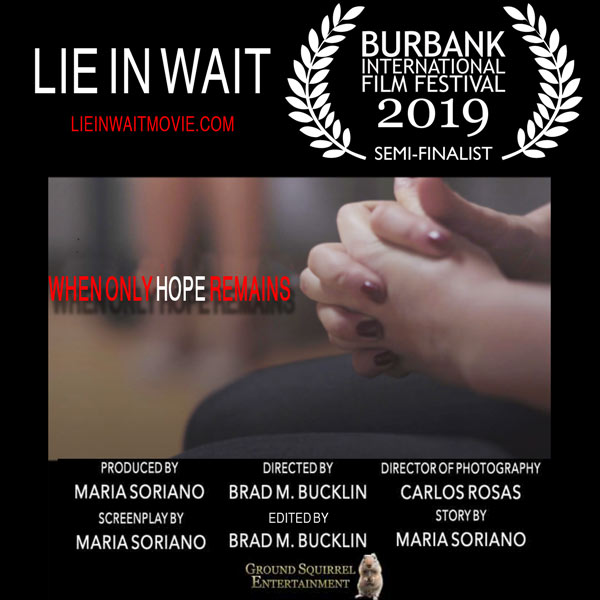 SHORT DRAMA| 9PM -10PM BURBANK AMC
BURBANK INTERNATIONAL FILM FESTIVAL
SEPTEMBER 4-8 2019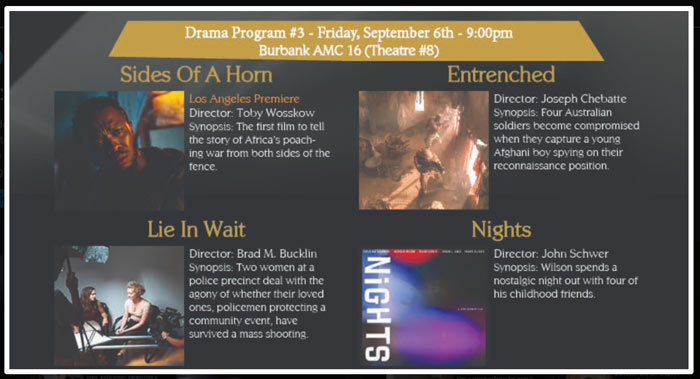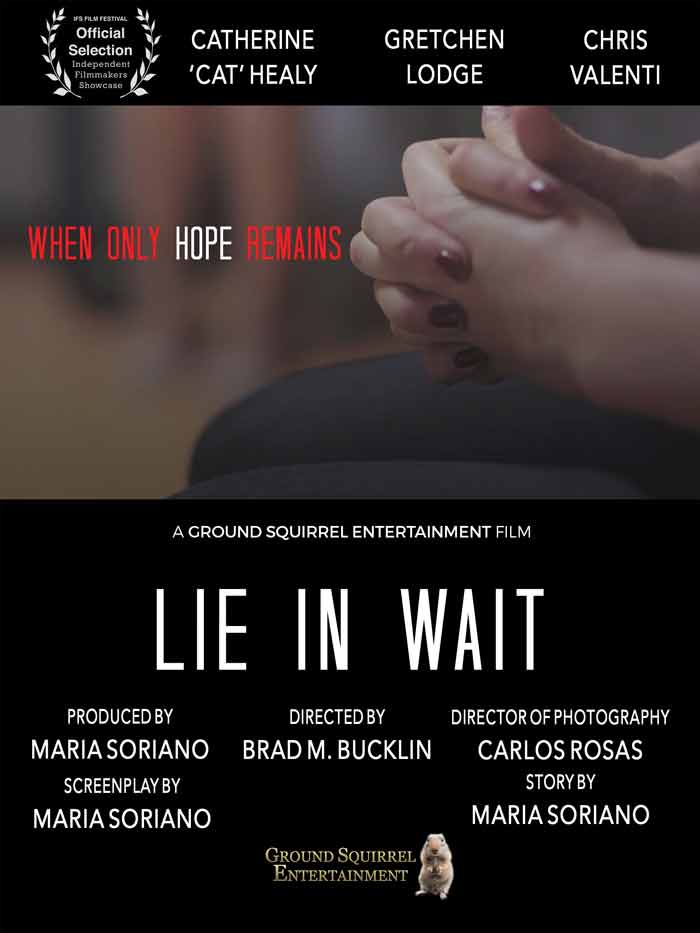 CAST:
Gretchen Lodge | Cat Healey  | Chris Valenti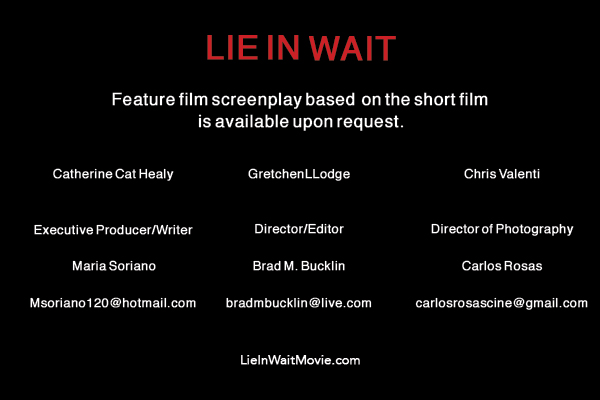 Feature film screenplay is available upon request. Contact LIE IN WAIT MOVIE below.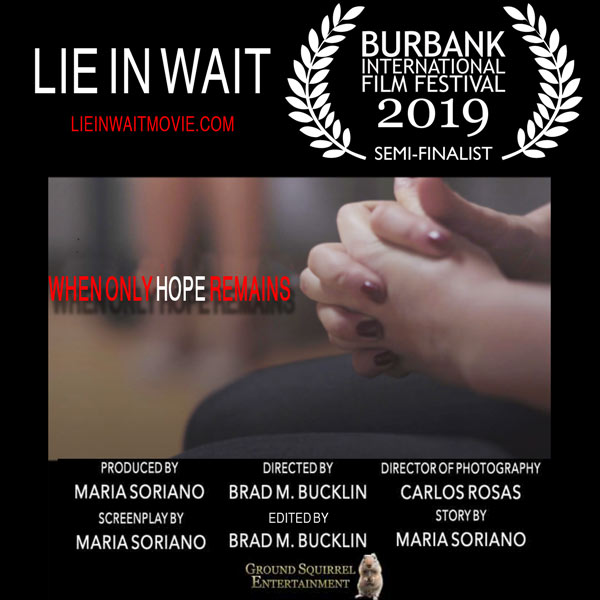 SHORT DRAMA| 9PM -10PM BURBANK AMC
BURBANK INTERNATIONAL FILM FESTIVAL
SEPTEMBER 4-8 2019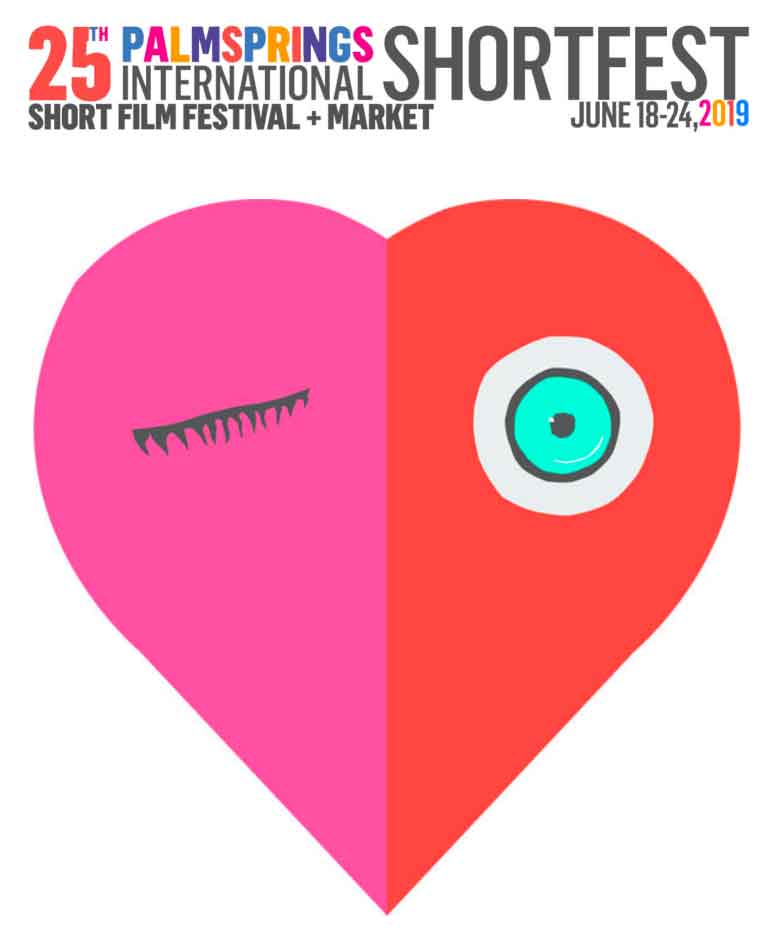 LIE IN WAIT at the Palm Springs SHORTFEST Film Festival
See us at the Shortfest June 18-24!
Film can be see in the Library at the Shortfest located at the Riviera Hotel.
Lie In Wait | 12 mins. | Drama | By Maria Soriano